Nicholas Bauch | nbbauch@ou.edu
Nicholas Bauch is assistant professor of geo-humanities in the department of geography and environmental sustainability at the University of Oklahoma. There he directs the Experimental Geography Studio. His publications include Enchanting the Desert: A Pattern Language for the Production of Space (Stanford University Press, 2016), and A Geography of Digestion: Biotechnology and the Kellogg Cereal Enterprise (University of California Press, 2017). He teaches courses in creative geographical production, using digital tools, performance, and sculpture. www.nicholasbauch.com
Emily Homan | Emily.A.Homan-1@ou.edu
Emily Homan is a Master of Architecture Candidate at the University of Oklahoma. She is from Ohio and has her undergraduate degree from Ball State University in Muncie, IN. She is specifically interested in how architecture relates to other fields such as fashion, furniture design, geography, architectural installations, and art. Her research with the EGS is focused on "Visualizing the Actor-Network Theory". You can visit her website at: emilyzizelman.com
Reina Imagawa | reinaimagawa@gmail.com
Reina Imagawa is a MFA candidate in the Media Design Practices program at ArtCenter College of Design (Pasadena, CA) with a background in architecture and urban studies. She is also an Emerging Arts Leader in the Los Angeles chapter. Her current research in Mexico City looks at skateboarders as architects of urban landscapes and conditions, and experiments ways in which people can develop alternate relationships with urban spaces through play. Her body of work can be found at www.shookspaces.com.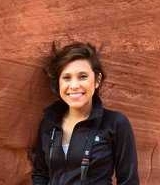 Camila Linaweaver | camilalinaweaver@ou.edu
Camila Linaweaver was born in Santiago, Chile and moved to the United States at the age of 7. She was raised in Texas and received her Bachelors of Fine Art in Studio Art from The University of Houston Clear Lake in Houston, TX. Linaweaver is currently a second year graduate candidate at The University of Oklahoma where she is pursuing a Masters of Fine Art in Printmaking. Linaweaver's personal work deals with issues of immigration and borders, and how those borders can manifest as physical and psychological spaces. Currently, Linaweaver is working as a research assistant in the Experimental Geography Studio and is assisting Dr. Nicholas Bauch in his ongoing project to create a visual language for theoretical geographical spaces. The position combines the study of theoretical geography and an artistic approach at translating those ideas. Linaweaver's work can be found at: www.camilalinaweaver.com
Filoteo Gómez Martínez | filogm@ou.edu
Randy Peppler | rpeppler@ou.edu
Randy Peppler is Interim Director of the NOAA Cooperative Institute for Mesoscale Meteorological Studies (CIMMS) at the University of Oklahoma, and Lecturer in the Department of Geography and Environmental Sustainability. He leads the double life of human geographer and meteorologist. His interests include Indigenous knowledge of weather and climate, place-based tornado risk perception, environmental ethics, and environmental justice. His course Environment and Society uses film, poetry, and music as interpretive tools. His co-authored chapter "Hazardscapes: Perceptions of Tornado Risk and the Role of Place in Central Oklahoma" will appear in Place Attachment: A Geographic Perspective in 2017.
Angela Person | a@ou.edu
Angela Person is a lecturer in the department of geography and environmental sustainability at the University of Oklahoma. Her publications include The Care and Keeping of Cultural Facilities: A Best Practice Guidebook for Museum Facility Management (Rowman and Littlefield, 2014) and an Interview with Hans Butzer and Torrey Butzer, designers of the Oklahoma City National Memorial, about its design and construction process (Social Science Quarterly, 2016). Her courses explore the architectural expressions of environment-society relationships. http://angelamperson.com/
Darren Purcell | dpurcell@ou.edu
Darren is an associate professor who studies the intersections of media technologies, space and geopolitics. Early publications examined the way Slovenia used their government ministry websites to promote an image of the new country and how the ministry of defense achieved strategic goals through a web presence. Later work considered media and popular culture, including Turkish film and the role of humor in geopolitical worldviews. Currently he studies geopolitical humor, as well as how newspapers frame long-term droughts in the United States. His courses include introductory human geography and graduate courses on popular culture and critical geopolitics. http://darrenpurcell.us
Gabriela Raquel Rios | grios@ou.edu
Gabriela Raquel Rios is an assistant professor of English at the University of Oklahoma, where she teach courses in Native literature and rhetorics for the Literature and Cultural Studies track and Composition, Literacy, and Rhetoric (CRL) track. Gabriela grew up in or around almost every border of Texas, sans the "border mecca"–-El Chuco, TX. As an Indigenous Studies scholar, she studies land, bodies, and technology. In addition, she is interested in how tools created by indigenous communities contribute to scholarly discussions about embodiment, technology, and ontology in the digital humanities. Gabrielas most recent project investigates how indigenous communicative technologies contribute to ongoing inquiry on the link between language and the environment. gabrielarrios.com
Robert Rundstrom | rrundstrom@ou.edu
Bob Rundstrom is associate professor in the department of geography and environmental sustainability at the University of Oklahoma. His publications includeIntroducing Cultural and Social Cartography (University of Toronto Press, 1993), California Landscapes (Rutgers University Press, 1992), and numerous journal articles on American Indian geographies and critical GIS. He teaches courses on maps, American Indian geosophies, and humanistic interpretations of everyday local places.
Laurel Smith | laurel@ou.edu
Laurel is an associate professor in the department of geography and environmental sustainability at the University of Oklahoma. She researches how video technologies mediate Indigenous participation in the authorship of authoritative environmental and cultural knowledge. Her scholarship has been published in journals such as cultural geographies, Historical Geography, and History and Technology. Laurel teaches courses in research methods, critical theory, and Indigenous media. http://laurel.oucreate.com/
Anna Sullivan | Anna.R.Sullivan-1@ou.edu
Anna Sullivan is a current senior majoring in Environmental Sustainability with a focus in culture and society. Anna comes from Tulsa, Oklahoma and works at the Crimson Callers call center at the OU where she just hit the $250,000 collection for scholarship mark. She was recommended by her advisor to take the Intro to Geo-Humanities class and fell in love with the way that she could explore the medium. She is currently working with Dr. Bauch on her capstone project which studies the effects of paper waste and use in an office environment. Her project looks at recycling from the three pillars of sustainability: economic, social and, environmental. Anna hopes to work with community engagement after she completes her studies, be it with NGO's, National Park services or something else.
Anna Margret Sverrisdottir | annamargret97@ou.edu
Anna Margret is a sophomore in Creative Media Production with a minor in Anthropology. She originally hails from Iceland. Anna came to the United States in 2016 after having studied in Norway for two years. There she played an active role in various design related activities, such as the yearbook crew and the school paper as well as being a leader of the Gender and Equality group, which provided an educational platform on the LGBTQ+ community. Anna's interest in the Experimental Geography Studio stems from a life immersed in different landscapes and the will to understand them through different means. Anna has been a research assistant in the Studio since her first semester at the University of Oklahoma.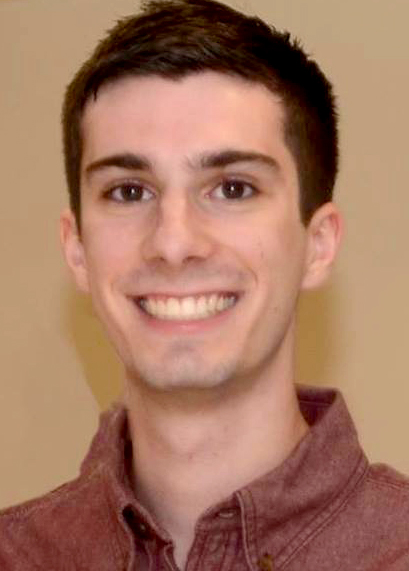 Jack Swab | john.j.swab@ou.edu
Jack Swab is a Master's student in the Department of Geography and Enviornmental Sustainability at the University of Oklahoma. He hails from the East Coast, having spent most of his life just 15 miles south of the Mason-Dixon Line. As an undergraduate at Pennsylvania State University, he majored in geography and history, graduating with honors. He is a historical geographer with specific interests in urban development, fire insurance mapping, and new methodologies to communicate research to the public. In 2015 he served as a student researcher at Stanford University's Spatial History Project, and in 2014 was an exchange student in geography at Oxford University.
Paul K. Vieth | pvieth@ou.edu
Paul Kelley Vieth received his Bachelor's degrees from the University of Oklahoma in International Security Studies with an emphasis on China (2013) and History with a minor in the History of Science (2015). He is currently a Master's student in the Department of the History of Science, Technology, and Medicine at OU. His research interests include alternatives in sustainable agriculture, their methodologies, and their pre-industrial or indigenous origins; digital humanities and data visualization; and the democratization of information production and consumption.