Exhibited May 11 through July 31, 2017 | School of Visual Arts | University of Oklahoma
Master of Arts student Jordan Woodward (Department of English) shows her video installation Manufacturing Water. Using three projectors, Woodward manipulates her original footage of Lake Thunderbird and the hydrologic infrastructures of central Oklahoma to give viewers an experience of what architect David Fletcher calls the "ecological freakology" of water and human body systems. Ms. Woodward constructed a walk-in "experience machine" in which viewers can embody and consume her video-sculpture.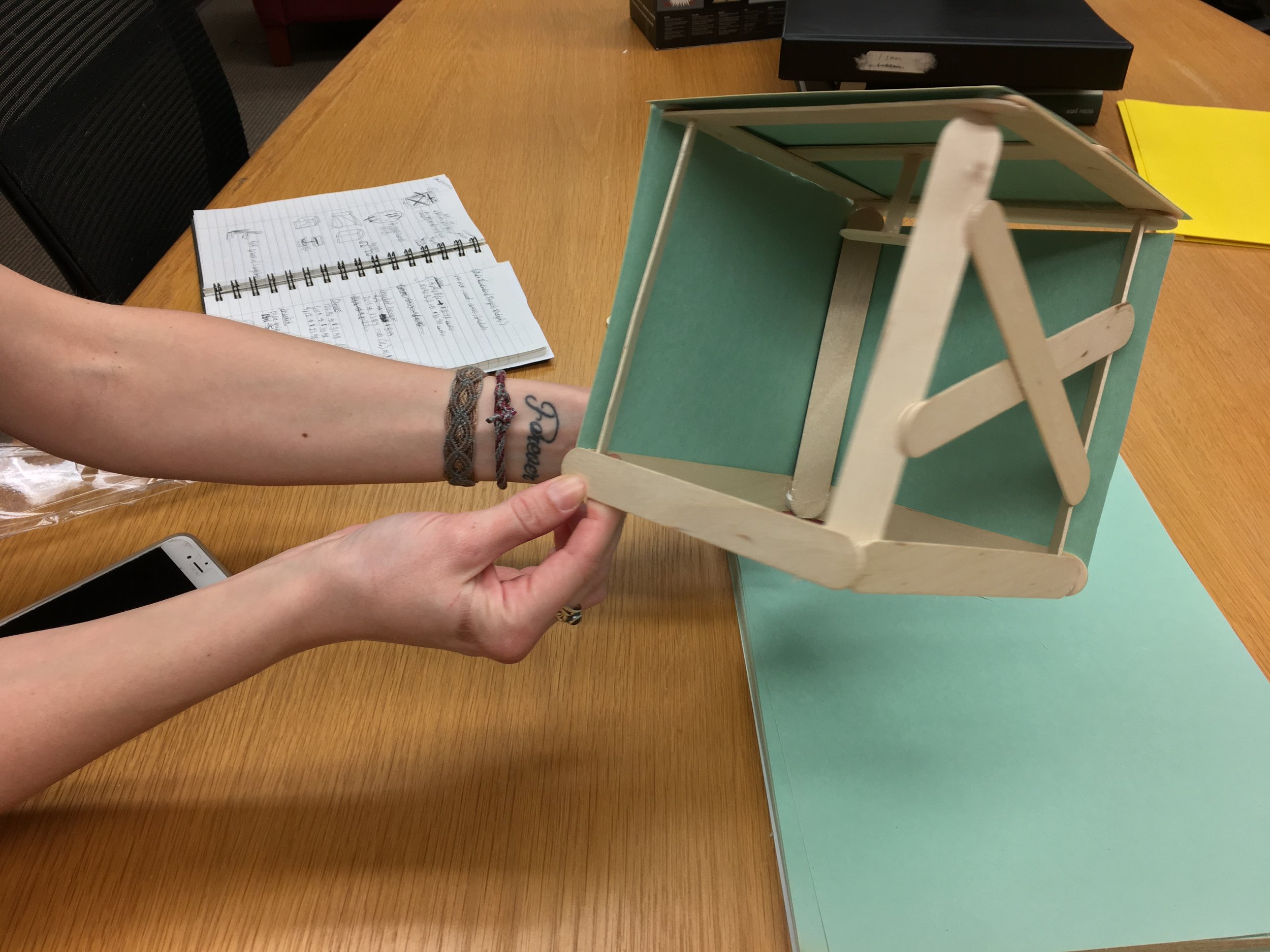 Further Reading
Dikec, Mustafa. 2015. Space, Politics and Aesthetics. Edinburgh: Edinburgh University Press.
Fletcher, David. 2008. "Flood Control Freakology: Los Angeles River watershed." In The Infrastructural City: Networked ecologies in Los Angeles, edited by Kazys Varnelis. Barcelona: Actar.
Jansen, Theo. 2007. The Great Pretender. Rotterdam: 010 Publishers.
Kirksey, Eben, ed. 2014. The Multispecies Salon: Gleanings from a para-site. Durham: Duke University Press.
Sutton, Gloria. 2015. The Experience Machine: Stan VanDerBeek's Movie-Drome and expanded cinema. Cambridge, Mass.: The MIT Press.
Walker, Stephen. 2003. "Baffling Archaeology: The strange gravity of Gordon Matta-Clark's experience-optics."Journal of Visual Culture 2 (2):161-185.